Customer service is important to shoppers around the globe, but the definition of stellar service varies by country. If you're serving an international audience, streamlining your shipping for cross-country treks is not enough. You need to optimize your customer service strategies to meet your customers where they are and offer the type of support that's most important in each distinct culture.
Offer Multilingual Support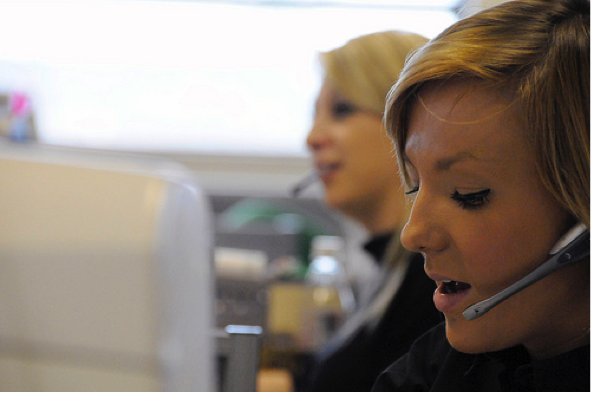 Image via Flickr by alanclarkdesign
If you're serving an international audience, you need a multilingual support staff. When possible, choose customer service professionals who are familiar with the culture of a country as well as the language. A translator may not convey certain nuances if the individual speaks Spanish but has never been to Mexico and is unfamiliar with certain slang terms. Don't force your customers to push through in English if that language is not their first language. Meet the customer at the individual's comfort point.
Craft a different script for each country that you serve. This script should address more than simply the difference in language. You need to consider the cultural nuances in each area as well. While some customers appreciate suggestions for additional services, in Mexico, only 30 percent of customers appreciate these recommendations, so you should take a softer approach to upselling. Southeast Computer Solutions services customers throughout Mexico, Central and South America, so we can help with distinctions specific to these areas.
Know Your Audience
Customer service expectations vary by culture. For example, Romanians find competence the most important value in customer service, while politeness is least important. In Turkey, the opposite is true. Evaluate your international audiences carefully so that you can identify the key drivers for customer satisfaction and customize your interactions to prioritize these points.
Implement smart enterprise management solutions so that you can better collect and evaluate data across multiple locations. Sage Enterprise Management (Sage X3) offers real-time feedback across multiple countries so that you can track your successes around the world. Adjust your customer support strategies appropriately to suit the values and priorities of each market.
RELATED: IMPROVE YOUR CUSTOMER RELATIONSHIP WITH GOOD QUALITY ASSURANCE
Consider All Your Touch Points
Although your customer service staff is the primary touch point for customers, those in other departments may interact with customers as well. If a phone call or message escalates beyond your customer service department, are your employees prepared to handle it properly? Provide customer service training across all departments. Emphasize your key business values, unique brand features, and local service standards.
Customize this training for the country served. Equip your employees for optimum service throughout the company. Implement international business software solutions that will streamline your processes across multiple locations, from the United States and Latin America to the Caribbean, so that everyone can stay current with your standardized business operations, serving customers well across all departments. Provide the same standard of service at all touch points for the best results.
Adjusting your approach to customer service for international interactions will help you cater to your customers in a crucial manner. Offering outstanding customer support can make the difference between keeping a client and losing the business.
---
About Southeast Computer Solutions
Southeast Computer Solutions is based in Miami, Florida and has additional operations in Mexico. For over 30 years, we have positively impacted the success of small and mid-sized businesses with effective business management implementations that improve our clients' operations. We listen, we are accessible, and we care. Learn more by visiting our website or calling 305-556-4697.