Generating reports is a key function in any business. Reports provide the essential details that ultimately determine whether you're celebrating success or doing damage control to avoid disaster. Generating, sharing, and evaluating business reports is an activity that happens so often that you may have fallen into a habit of complacency surrounding these processes. You can increase efficiency and improve your overall communication by trying the strategies below to simplify your reporting.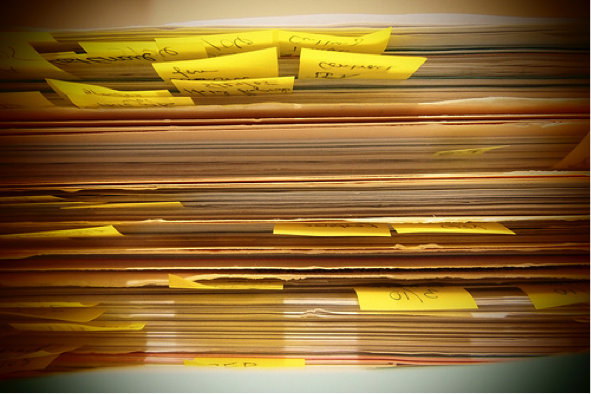 Image via Flickr by ladynottingham
If employees are left to generate reports independently throughout the company, you'll likely find a wide assortment of styles. Although all reports may present the essential information, the sheer diversity of formats can make finding fast facts when you need them difficult.
Implement a standardized format throughout the company for each type of report. Specify where key facts will be, what information should be included, and when these reports need to be generated. The simple act of implementing standardization throughout the company will make it easier both to create critical reports and to disseminate the information found within them.
LEARN MORE: How to Automatically Email a Report in Sage X3
Integrate Your Business Processes
If you're using separate systems for manufacturing, distribution, advertising, and engineering, you're naturally going to struggle with inconsistencies in your reporting. No two systems are exactly alike, and minor disparities can be a major hassle when you're generating regular business reports. Integrate your business procedures for streamlined reporting using a product such as Sage X3. Flexible and scalable, Sage X3 is a powerful solution that will help you organize and monitor all aspects of your business within a single program.
Work With Real-Time Information
One of the most time-consuming aspects of business reporting is locating the latest data when it's not readily available to you. Clean up your reporting processes and improve both efficiency and accuracy by implementing a system that lets you track and retrieve information in real time. Cloud-based solutions are ideal for this implementation, as they're readily accessible to on-site employees as well as those working remotely.
The number of employees telecommuting has increased 115 percent in the last decade. Keeping essential business data in the cloud ensures that you'll never have to worry about locating email attachments or connecting with someone at an off-site location to confirm the accuracy of a report. You'll always have the most recent data on hand for powerful insights and efficient reporting.
RELATED: Dimensional Accounting Simplifies Reporting
Feature Visual Data Points
If you're struggling to convey essential facts in an understandable manner, incorporate visuals in your reports in place of long blocks of explanatory text. While the latter may seem more intellectual and detailed, it can allow important information to slip through the cracks. Drilling down to the core of the matter when you're overwhelmed with too much verbiage can be difficult. Highlight key information in visuals to make your reports cleaner, more engaging, and readily understandable.
Re-evaluate how you're sharing information and determine which simplification strategies will work best for your company. With the right strategies in place, you can give your reports a fresh and functional update for enhanced results.
---
About Southeast Computer Solutions

Southeast Computer Solutions is based in Miami, Florida and has additional operations in Mexico. For over 30 years, we have positively impacted the success of small and mid-sized businesses with effective business management implementations that improve our clients' operations. We listen, we are accessible, and we care. Learn more by visiting our website or calling 305-556-4697.

.