Accounting and finance are important aspects of any successful business in the manufacturing industry. As software solutions continue to move to the cloud, those designed to simplify financial tracking and accounting for manufacturing and distribution companies have followed suit. Moving your accounting system to the cloud comes with many benefits, including time savings, increased flexibility and accessibility, improved accuracy, and lower costs.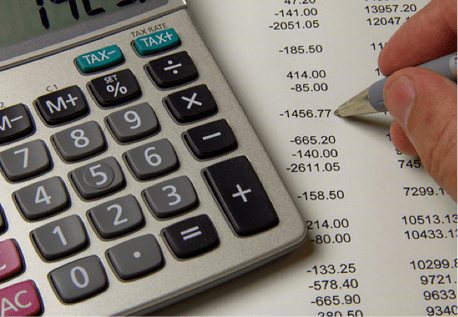 Image via Flickr by kenteegardin
Accounting and financial management can take significant time, something a distribution company owner or leadership team member may not have. Manual processes can slow down the distribution process and increase the risk of errors. Transitioning to an effective software system automates accounting processes, freeing up time for team members to focus on other aspects of running a business.
As a business manager or owner, you can use the staff at its full capacity and leave the complex calculations and financial tracking to the system. Accounting team members can take care of strategic and advisory work to help grow the business.
RELATED: CLOUD COMPUTING AND THE POWER OF SIMPLICITY
Increased Flexibility and Accessibility
One of the key benefits of moving to a cloud-based accounting system is the increased accessibility. When you're running a growing business, getting all the work done during regular business hours when you're in the office can be challenging at times. Having access to your company's financials anywhere at any time is a necessity for many business owners. Knowing that key information is stored in the cloud and easy to access with any device and from any location can provide peace of mind.
When data is stored on a hard drive within the office or an external server, that information is available only when you have access to a specific drive or server. With a cloud-based system, multiple team members can work on various aspects of the financials at the same time, whether they're in the office or not.
Improved Accuracy
Manual processes also lead to mistakes. Human error is all too common, but when it comes to the financials of your business, mistakes can be seriously detrimental. An error in numbers could cause trouble with bank accounts, investors, stock shares, and other critical aspects of a business. Cloud-based solutions typically automate tasks that were previously handled manually, ensuring accuracy and improved data quality.
Lower Costs
Fewer resources are required to support a cloud-based accounting system, which means your costs can be lower by choosing this option. The savings come in the areas of staff time, especially in the IT department, as well as infrastructure. You don't need massive servers to store data or computers designated for storage. Instead, you can get access to the financial information, reporting, and resources you need from a cloud-based accounting system.
As you take a closer look at the options available to your distribution business, review the offerings from Acumatica Cloud ERP: Business Management Software. This cloud-based software is reasonably priced but has the features and tools needed for midsized distribution companies to succeed. All business processes are fully supported, including those related to accounting and finance. Discover how Acumatica Cloud Management could be the right solution for your business.
---
About Southeast Computer Solutions
Southeast Computer Solutions is based in Miami, Florida, and has additional operations in Mexico. For over 30 years, we have positively impacted the success of small and mid-sized businesses with effective business management implementations that improve our clients' operations. We listen, we are accessible, and we care. Learn more by visiting our website or calling 305-556-4697.