Components used in medical devices often have specific guidelines that must be followed during manufacturing. If a device used during a treatment or surgery contains an outdated or expired component, a patient could be at risk of facing a dangerous situation. However, managing those life cycles when you're dealing with hundreds or thousands of medical devices can quickly become impossible. As a medical device component manufacturer, you need the right solution to provide a streamlined way to manage each component's life cycle and make it easier to deliver products that are safe and ready for use.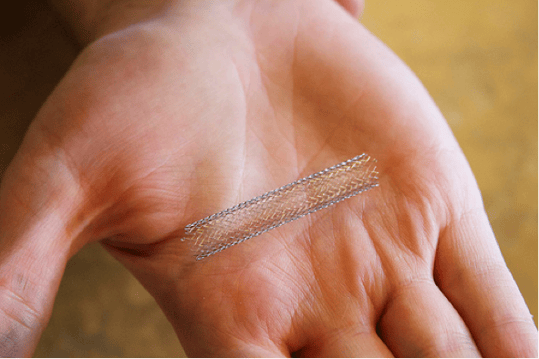 Image via Flickr by 1lenore
In this application, a product life cycle management software system could impact the financials of a medical device manufacturing company in a real way. This type of software used to be extremely expensive, putting it out of reach for smaller manufacturers or companies that didn't have the capital to invest. However, with the increase in subscription-based pricing options, product life cycle management solutions have become more affordable.
With subscription-based options, smaller companies don't incur a large amount of upfront expenses compared to previous perpetual only models. Instead, the system can be set up on any computer and is often accessible from multiple devices.
Take Advantage of the Tools
When you implement a product life cycle management software solution, it's important to understand its capabilities and use them to the fullest. Almost every medical device manufacturing company has some type of life cycle management processes in place, whether they include paper forms, spreadsheets, or quality management systems. Taking what your company already does and enhancing it with a complete software solution will reduce some of the growing pains that can come with the implementation of something new.
Look for ways to streamline processes, rather than replace them completely. A formal life cycle management system will guide aspects of manufacturing, production, inventory control, disposal, and distribution. If you have a specific component for a device that your organization produces, the system may be able to store important information about it, such as its specifications, drawings, manufacturing schedules, quality requirements, and orders. Use the features of the software you choose while maintaining a familiar environment for your employees.
Improve Timelines
Another key benefit of implementing a life cycle management solution is reduced time waste. When you're tracking components manually and trying to manage inventory on spreadsheets, you'll end up spending too much time figuring out what you have and how long your items will last. Switching your manual processes to an automated system will trim the time it takes to manage inventory and track life cycles. As a result, your company can manufacture products more efficiently and improve the timelines on production and delivery.
As you compare software options for your medical device production and timeline management business, take a closer look at Sage Enterprise Management (formally Sage X3). This helpful software solution has the tools needed to manage elaborate business processes in efficient and simple ways. Additionally, Sage Enterprise Management (formally Sage X3) has been built to handle the challenging demands of the medical device industry, including compliance, quality assurance, and short life cycles.
---
About Southeast Computer Solutions
Southeast Computer Solutions is based in Miami, Florida and has additional operations in Mexico. For over 30 years, we have positively impacted the success of small and mid-sized businesses with effective business management implementations that improve our clients' operations. We listen, we are accessible, and we care. Learn more by visiting our website or calling 305-556-4697.