La pregunta sucede muy frecuentemente: ¿Cual es el mejor reporte para analizar la situación actual de los clientes o proveedores?
No existe una respuesta única para esto y, como sucede frecuentemente, la mejor respuesta es "depende". Las alternativas a considerar son quién requiere la información, el día en que la misma debe ser reportada y el destinatario del reporte.
Ejemplo 1:
Si usted busca el major reporte donde pagos parciales se muestren junto a los créditos de los clients, es decir, el pago parcial ya aplicado a la facture, entonces el major reporte es el de "Estado de Deuda" NA-CUSSTA. Este reporte permite permite ver la deuda clasificada por fecha de vencimiento, y si hubiera pagos parciales, mostrará el saldo remanente. Este reporte no puede ser ejecutado para mostrar el saldo del cliente a una fecha anterior, por lo que deberá ser ejecutado al momento de ser distribuído.
RELACIONADO: Todo acerca de la Importación de Datos en Sage X3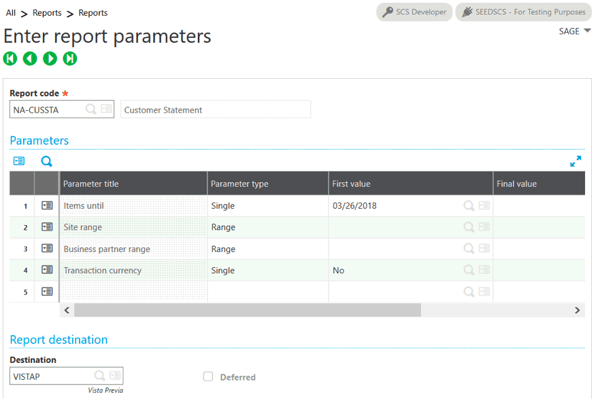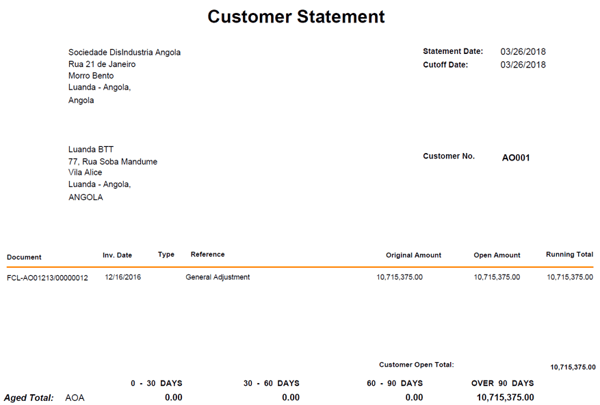 NA-BPATB: Este es el reporte de estado de deuda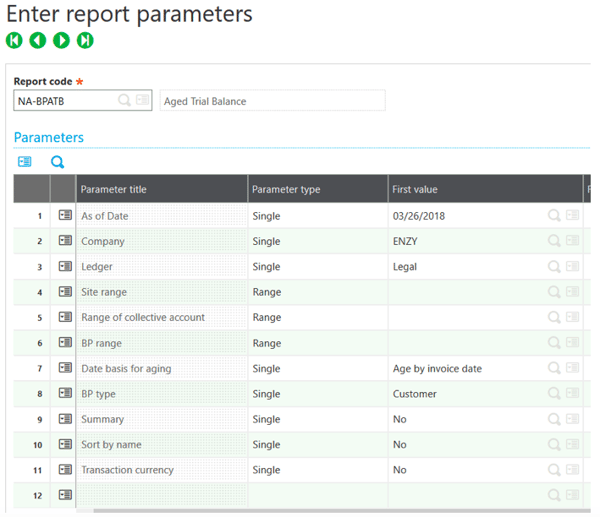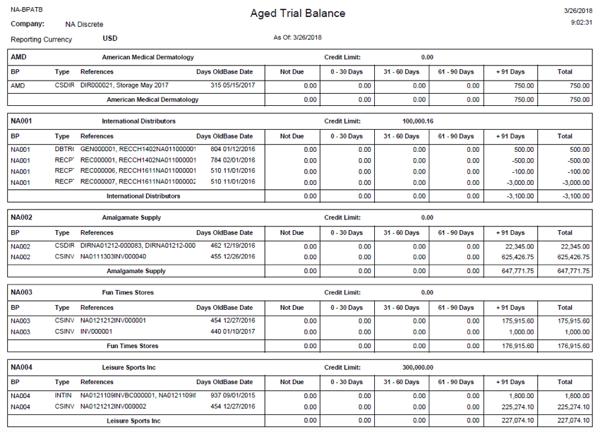 Este reporte sí permite y está especialmente diseñado para monitorear el estatus de una cuenta determinada o toda la base de clientes o proveedores, a una fecha determinada. Sin embargo, los pagos parciales que se hayan hecho cuando el recibo incluya múltiples facturas, se mostrará en una línea separada a la factura original.
---
Talk to Us About Sage Software Support
About Southeast Computer Solutions
Southeast Computer Solutions is based in Miami, Florida, and has additional operations in Mexico. For over 30 years, we have positively impacted the success of small and mid-sized businesses with effective business management implementations that improve our clients' operations. We listen, we are accessible, and we care.Learn more by visiting our website or calling 305-556-4697.