Cloud computing is increasing in popularity, and for good reason. Working in the cloud allows companies to simplify many aspects of their business operations without sacrificing efficiency or functionality. An estimated 83 percent of enterprise workloads will exist in the cloud by 2020. Sixty-two percent of businesses turn to cloud adoption for IT agility. If you're looking for streamlined processes and enhanced simplicity, cloud computing is an effective way to go.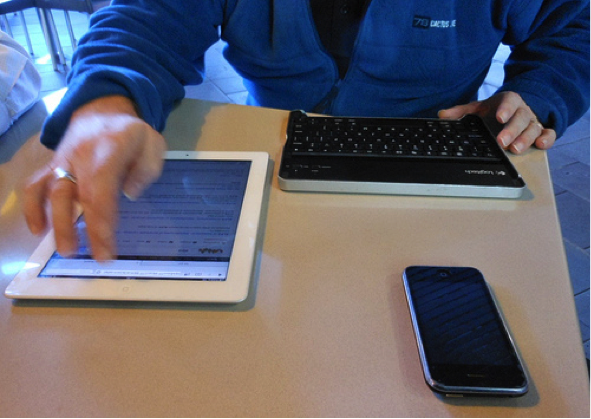 Image via Flickr by mikecogh
When you're working in the cloud, your programs and documents are readily accessible anywhere you have an internet connection. In 2016, 43 percent of employed Americans surveyed for a Gallup poll indicated that they spent at least part of their time working remotely. Maintaining key documents and programs in the cloud makes them available to these employees whether they're in the next cubicle or across the country.
Using cloud-based products and solutions, you can make the same document available to multiple people in real time. Eliminate the clunky process of sending email attachments. In the cloud, everyone on your team has instant access to what they need, no matter where they are.
Well-Managed Security
Although newcomers to the cloud often worry about its safety, 64 percent of IT professionals believe the cloud is more secure than a legacy system. Cloud service providers are experts in data security, employing high-end solutions designed to keep customers' information safe. Working in the cloud, you can outsource your information security to experienced professionals with the tools, knowledge, and skills to keep the cloud as secure as possible.
RELATED: 3 THINGS YOU NEED TO KNOW ABOUT SAGE 100 CLOUD
Painless Scaling
One of the greatest benefits of cloud computing is the ability to scale effortlessly. Using a cloud-based solution, you can purchase only the space and storage you need for the moment and upgrade or downgrade seamlessly as those needs change.
Companies anticipating rapid growth once had to purchase excess resources to prepare for the future. With the cloud, you can keep the same systems and solutions in place and scale as your business grows.
Contact Us to Request a Sage X3 Demo
Paperless Onboarding
Human resources has traditionally been a paper-heavy department. Using a cloud-based solution such as Sage HRMS, your company can store, update, manage, and share essential HR documents in digital form. With this powerful tool, HR professionals can create forms, recruit employees, process payroll, and manage open enrollment online. Employees can use the system to request time off, review their job details, submit forms, and access their own personal records independently.
Affordable Solutions
Implementing cloud solutions is significantly cheaper than investing in alternative resources. When you're working in the cloud, you pay for what you need. You share server space with other companies, effectively spreading the cost of hardware and data center management across multiple users. Expenses such as electricity, maintenance, and security are shared as well. You can eliminate the cost of maintaining in-house servers by moving to the cloud.
For easy implementation, fast scalability, and affordable opportunities, cloud-based computing is becoming the go-to option. Explore how you can streamline your business activities effectively with cloud-based alternatives to your current solutions.
---
About Southeast Computer Solutions
Southeast Computer Solutions is based in Miami, Florida and has additional operations in Mexico. For over 30 years, we have positively impacted the success of small and mid-sized businesses with effective business management implementations that improve our clients' operations. We listen, we are accessible, and we care. Learn more by visiting our website or calling 305-556-4697.