While cloud computing offers several benefits, it also has some security issues that may be a concern. If you're thinking about transferring some of your systems to the cloud but security concerns are holding you back, read on to learn more about common cloud security issues and what you can do to resolve them.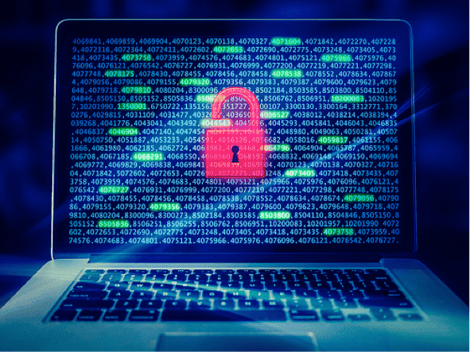 Image via Flickr by Visual Content
Data breaches are by far the biggest security concern when it comes to cloud computing. In just the first six months of 2017, there were 791 breaches that exposed around 12 million records of personal information. This was a 29 percent increase compared to the same time frame from 2016. The stolen records include Social Security numbers, credit card numbers, banking information, and medical files. Since 63 percent of all data breaches occur because of hacking, it's important to make sure your cloud security systems are always up-to-date with the latest protection.
Insufficient User Access Management
Attackers will target the cloud because it offers important data stored in one centralized location. These attackers also thrive in cloud environments that have weak passwords and poor user authentication. In order to protect your business and its data, you need to make sure you have robust user access management systems in place. This includes requiring strong passwords, forcing users to periodically change their passwords, and using multi-factor authentication systems for logging into the cloud.
RELATED: CLOUD COMPUTING AND THE POWER OF SIMPLICITY
Account Hijacking
Account hijacking is nothing new. Hackers have been using phishing attacks to gain access to different accounts for years. The majority of hijacks occur when users click on a link that looks legitimate but is actually a way for attackers to gain access to a user's credentials. Once they hijack an account, they can manipulate data, redirect clients to illegitimate sites, monitor transactions, and return falsified information. To protect against this type of attack, institute two-factor authentication, require strong passwords, and force password cycling.
Data Loss
Any data loss is a threat to a business, but sometimes this loss doesn't occur because of a malicious attack. Instead, it can happen because of simple human error or an act of nature. Staff at your cloud service provider could accidentally delete your data, or a fire, earthquake, or hurricane could permanently destroy your data. As you work with an IT consulting team to review your options for a cloud service provider, make sure you find out how often the provider does a backup of the data and what systems they have in place to guard against human error and disaster recovery.
RELATED: COMPETITIVE ADVANTAGES OF USING CLOUD
Malicious Insiders
While most data breaches occur because of a mistake, certain security issues also happen because of malicious insiders. Malicious insiders are current or former employees who use their access to steal or damage data. Consider the attack that occurred at Sony in 2014. Hackers said they were able to access the company's system because sympathetic employees let them in. Strong access control and constantly monitoring processes are the best defense against this attack.
With this information, you now know more about common cloud security issues. More importantly, you also know the steps you need to take to resolve them.
---
About Southeast Computer Solutions

Southeast Computer Solutions is based in Miami, Florida and has additional operations in Mexico. For over 30 years, we have positively impacted the success of small and mid-sized businesses with effective business management implementations that improve our clients' operations. We listen, we are accessible, and we care. Learn more by visiting our website or calling 305-556-4697.