Supply chain management is especially critical in the food and beverage industry. From restaurants to grocery stores, clients in this industry are vulnerable to unexpected gaps in their inventory since demand can change daily. To keep clients happy, food and beverage supply chain managers need to make things as streamlined as possible. Here are a few key changes that can help suppliers can work faster and more efficiently.
Mobile Access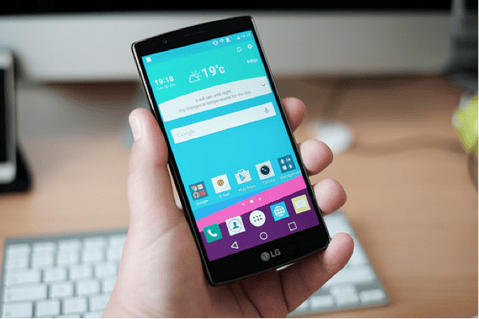 Image via Flickr by Janitors
Giving clients a way to communicate their needs on a minute-by-minute basis can be a game-change for food and beverage suppliers. Allow users to communicate via smartphone or tablet to deliver up-to-date inventory information. From there, suppliers can work with their fleet to get products delivered as quickly as possible based on client demand. The exchange of real-time data can be a great way to speed up the supply chain and give your company a competitive edge in the market.
Product Tracking
Food and beverage suppliers must be able to track each and every product they ship. This is critical for keeping clients informed about the whereabouts of their shipments. Have every item accounted for to eliminate double orders, lost products, and other issues that can severely affect the efficiency and profitability of your supply chain. Traceability is one of the key issues for food and beverage suppliers today, so it's important to make it a priority for your management team.
Compliance Solutions
In addition to making your supply chain more efficient, product tracking can play a key role in complying with regulations the FDA and other agencies set. The right tracking software for your industry will also include compliance solutions that help to reduce the stress that comes with food and beverage compliance demands. When you have detailed information available for every product at your fingertips, it simplifies reporting requirements, and it ensures complete accuracy when providing information to federal agencies.
Don't let manual reporting slow you down; instead, switch to this type of automated process to ensure you don't violate any compliance standards while minimizing the time spent on gathering information for your reports.
Warehouse Automation
Evaluate your current warehouse operations to look for challenges and slow spots in your standard processes. Is it taking too long to locate certain products? How quickly can you fulfill orders or load trucks? In many cases, there are ways to automate certain aspects of the typical warehouse activities to make them more efficient. Advanced warehouse management software is one of the best tools your warehouses can have. Today's latest software can pair up with barcode scanners to ensure the right products reach the right clients.
The food and beverage industry is more competitive than ever these days, especially with consumers' changing tastes and an ever-expanding diversification of products. That's why it's so important to use technology to your advantage when streamlining your food and beverage supply chain. Contact Southeast Computer Solutions to learn more about their unique business management software, including select products designed with the food and beverage industry in mind.
---
About Southeast Computer Solutions


Southeast Computer Solutions is based in Miami, Florida, and has additional operations in Mexico. For over 30 years, we have positively impacted the success of small and mid-sized businesses with effective business management implementations that improve our clients' operations. We listen, we are accessible, and we care. Learn more by visiting our website or calling 305-556-4697.