One of the most important moves in today's business world is transitioning accounting services to the cloud. While most major corporations and large businesses have already made the switch, nonprofits may be lagging behind as they evaluate their needs with more limited resources on hand. If you're gearing up to move your nonprofit accounting to the cloud, follow these steps to ensure a successful transition.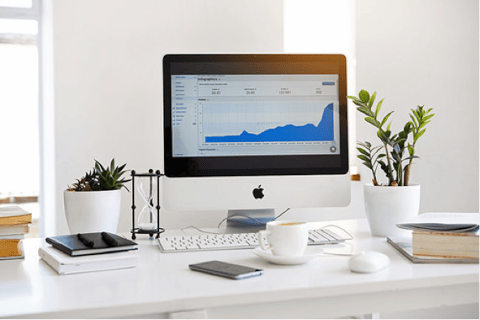 Image via Flickr by Homedust
It might seem like it's easier to move one part of your accounting to the cloud at a time, but you'll create a lot more work for yourself in the long run if you pursue this strategy. Instead, it's best to move all of your accounting tasks to the cloud at once. This will eliminate wasted time on duplicate data entry that would surely occur if only select parts of your accounting systems were in the cloud.
Do your research and make sure you select a cloud computing package that can handle bill payments, fundraising, grant management, bookkeeping, payroll, tax preparation, banking, and any other accounting services you need. Today's cloud ERP systems are more sophisticated than ever, so you should be able to find something that can be scaled and customized to fit your nonprofit's unique needs.
Hire and Train Accordingly
Moving to the cloud will be a significant adjustment for your accounting team, so make sure you invest in thorough training for all involved staff. Provide helpful resources that team members can refer to when getting used to the new system, whether that's printed documents, online training courses, a dedicated on-staff expert, or all of the above.
In addition, you'll want to look for tech-savvy job candidates when making future hires for your accounting department. Technology is always changing and evolving, so you want to start recruiting team members who can keep pace and use your cloud computing tools effectively. Nonprofits often have to work with limited staff, so finding individuals who excel in both accounting and technology will be a wonderful asset to your organization.
Take Advantage of Cloud Benefits
Once the accounting staff has gotten the hang of the new procedures for the cloud, begin looking for ways to use this new accounting system to help your nonprofit succeed. Cloud computing can help to cut costs overall, so you can look for ways to channel those savings to advance your nonprofit's mission.
IT management is usually simplified with cloud computing, so you may also be able to look at restructuring this department's budget. Scanning items to the cloud will also make it easier for you to keep track of checks, receipts, bills, invoices, pay stubs, mileage reports, and other important accounting documentation.
Don't let your nonprofit suffer as a result of being technologically outdated. An efficient accounting department is essential for this type of organization to succeed, so be sure that making a transition to cloud computing is a priority for your accounting team. Learn more about how cloud computing can benefit your nonprofit by contacting Southeast Computer Solutions.
---