The U.S. Food and Drug Administration (FDA) works hard to promote public health and food safety. However, the agency's work results in some very stringent restrictions for the food and beverage industry. While keeping up with detailed food safety programs has been quite tedious for companies in this industry in the past, new technological solutions can streamline compliance tasks like never before. Learn more about the ways in which Sage software can help you stay on track with FDA requirements.
Collect Data for Reporting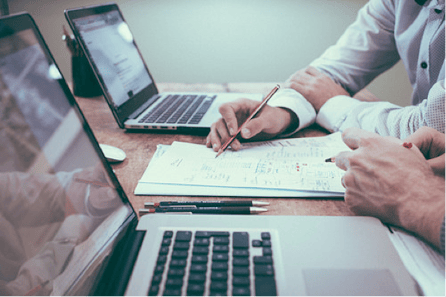 Image via Flickr by Wallboat
The most time-consuming tasks with FDA compliance often involve collecting the data required for government reporting. Programs like Hazard Analysis Critical Control Points (HACCP) and the Public Health Security and Bioterrorism Preparedness and Response Act of 2002 (the Bioterrorism Act) have incredibly detailed requirements that sometimes change because of modified guidelines. Keeping up with these changes is hard enough, but on top of that, it can take weeks to compile all the data for reporting manually.
Sage software is designed to automate these processes for a seamless reporting process. You'll have the information you need for producing FDA-compliant product packaging right at your fingertips at all times. Rather than devoting time-consuming labor to gathering and monitoring relevant process information, Sage software simply does it for you. When you need a report, it's easy to produce since the data is already compiled and ready for analysis.
Track Every Product
One issue most food and beverage distributors hope to avoid is a recall. However, in the event a recall affects your products, it's critical that you be prepared to take action immediately. Sage software includes the tools you need to initiate a recall as quickly as possible.
By storing important data regarding product lots, dates, quantities, and shipments, this software allows you to track down every product that is involved in the recall. You'll be able to see the location of products in your supply chain in real-time, making it easier to comply with the recall and protect customers.
Avoid Excess Inventory
Maintaining the right levels of inventory is critical when you work in the food and beverage industry. When you have excess stock, you increase the risk of products spoiling or passing their expiration dates. Your profits also take a hit when products that have gone bad must be discarded. On the other hand, you never want to cause a delay due to an inventory shortage.
With Sage software, you can keep your stock levels balanced with little effort. This technological solution tracks your inventory constantly and helps you figure out exactly what you need and what you don't need based on current stock levels. You can also use the software to collect data about sales trends, ensuring you'll have enough when orders spike during a certain time of the year or for specific events.
Don't let detailed compliance requirements keep your business from being as profitable as possible. Use Sage Enterprise Management to streamline the compliance process and protect your customers effectively day in and day out.
---
About Southeast Computer Solutions

Southeast Computer Solutions is based in Miami, Florida, and has additional operations in Mexico. For over 30 years, we have positively impacted the success of small and mid-sized businesses with effective business management implementations that improve our clients' operations. We listen, we are accessible, and we care. Learn more by visiting our website or calling 305-556-4697.