Restaurant holding companies deal with a fast-paced industry where slight margins can make a huge difference in profits. In order to remain competitive in the restaurant world, tracking all those nitty-gritty details is a must. At the same time, you need real-time analytics that keep you up-to-date on the value of your shares. Learn more about how Sage Enterprise Management, also known as Sage EM, can benefit your restaurant holding company so you can take control of your business.
Impressive Analytics
Getting up-to-date information for any of your shares is easy when you use Sage Enterprise Management. This ERP software can quickly pull together real-time data to give you the most accurate details about any of your holdings. You can fine-tune your reports to pull data from a specific business or get a big-picture look at all of your restaurant holdings at a glance. The ability to quickly get to the information you need makes this a popular choice for holding companies, especially those who like to keep close tabs on company performance.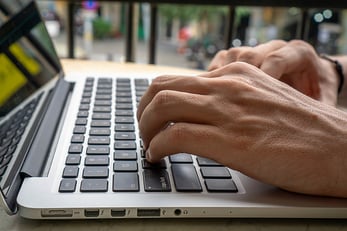 Image via Flickr by verchmarco
Adaptability for Different Markets
One of the top complicating factors for holding companies who want to keep tabs on their company shares is the variability between markets. If you're dealing with shares in multinational companies, it's critical that your business management software is able to give you accurate data based on the specifics of each market. Sage EM is a winner in this category thanks to its adaptable platform. This software supports restaurant industries across numerous markets and can take into account multiple currencies, legislations, and languages. This adaptability makes Sage a must-have for major restaurant holding companies.
Scalability for Managing Growth
If you believe your restaurant holding company has a lot of room for growth, it's essential to choose an ERP software that can grow along with you. Sage EM offers the single scalable solution you need to not only keep up with your growth, but also to help manage it along the way.
This software platform can be continually customized to meet your business needs as you acquire more shares along the way. Applications can be fine-tuned and add-ons implemented as your company expands over time. This scalable design makes it a favorite among engineers, but it's also a big reason why many holding companies turn to Sage EM for business management.
Intuitive Design
On top of all these great features, Sage Enterprise Management features an incredibly easy-to-use design. Traditional ERPs often feel complicated and unnecessarily dense. But with Sage EM, that's never an issue. The light, streamlined interface is completely user-friendly. You'll be able to quickly figure out the key features and start using Sage from day one. However, you don't have to do it alone. Southeast Computer Solutions, the makers of Sage EM, also offer business management software implementation services to get you started, including comprehensive training for your new software.
Make sure your restaurant holding company never falls behind your competitors. Use Sage EM to stay on top of the latest analytics and make smart decisions regarding your shares.
---