The pharmaceutical manufacturing industry is a fast-paced one, which increases the need for tools and resources to keep products accounted for and production on schedule. In addition to the processes involved with manufacturing pharmaceutical products, the companies in this industry must track and manage ingredients, results of trials, vendors, expenses, and revenues. Finding the right software solution can alleviate stress and keep a pharmaceutical manufacturing company on track for success.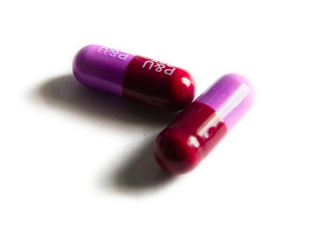 Image via Flickr by michaelll
Manufacturing is a leading industry within the U.S. Gross Domestic Product. The industry grew steadily in 2017, with a growth of 3.4 percent in the durable goods manufacturing industry. Pharmaceutical manufacturing has been on the rise, too, partly due to the need for medications for aging members of the population. These massive amounts of growth across the industry have created a strong need to organize business processes.
Managing production lines, testing and results, vendors, and financials is a big job, especially when looking at the large scales of many pharmaceutical manufacturers. An enterprise resource planning (ERP) software option can store and process information that will streamline processes and ensure compliance with regulations that impact companies in this heavily monitored sector. Automation can also improve efficiency and help leaders manage production.
It Can Integrate Multiple Business Functions Into One System
If any of the work you do involves manual or paper processes, you're wasting substantial time. In today's fast-paced world, relying on spreadsheets or completing paper forms simply isn't feasible. An effective ERP software can integrate all functions of the manufacturing process into a single database. Examples of these functions include inventory and materials management, accounting and finance, scheduling, production, sales, operations, and human resources.
As a pharmaceutical company grows and becomes more complex, the right software can keep all team members together. Information is accurate and available in real time, which can help users navigate order completion and delivery while preventing the need for duplicate data entry.
It Can Reduce Operating Expenses
Although it may seem counterintuitive that a software system, which will come with a cost, can help reduce operating expenses, that reality is the case for most pharmaceutical production companies that switch to an all-in-one ERP. By inputting and storing all data in the same system, the organization can reduce its operations and administrative costs. Manufacturers can also focus on making informed decisions more efficiently while taking advantage of fewer delays and disruptions.
It Can Offer Customizable, Flexible Options for Business Needs
A modern system isn't a one-size-fits-all system, but rather is customizable and flexible to meet the needs of a business. For your organization, the system should track critical data, such as formulas for drugs and products, manage the steps involved in quality control testing, and maintain compliance with mandates set by regulatory agencies at state and federal levels. An ERP for a pharmaceutical manufacturing facility should also be adaptable to fit with the changing needs of a growing business.
As you compare ERP software options for pharmaceutical manufacturing, take a closer look at Sage Enterprise Management (formerly Sage X3). This robust solution provides the tools needed to execute the many tasks associated with producing pharmaceuticals, including formula management, weight calculations, potency management, and advanced order fulfillment.
---
About Southeast Computer Solutions
Southeast Computer Solutions is based in Miami, Florida and has additional operations in Mexico. For over 30 years, we have positively impacted the success of small and mid-sized businesses with effective business management implementations that improve our clients' operations. We listen, we are accessible, and we care. Learn more by visiting our website or calling 305-556-4697.