QuickBooks is often the perfect program for manufacturers as their business is just starting to grow. It's intuitive enough to manage with a small team and can handle many of a company's accounting essentials, including invoicing, payroll, and tax documentation. However, there comes a point when many manufacturers require something more complex than QuickBooks due to the size of their business and ever-expanding accounting needs. Here are some of the key reasons that manufacturers outgrow QuickBooks over time.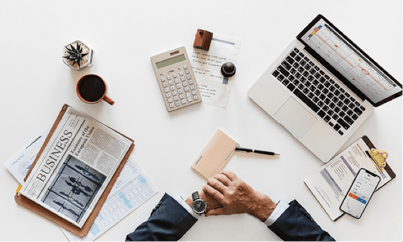 Image via Flickr by Homedust
A Growing Accounting Staff
An expanding manufacturing business often needs to keep adding members to the accounting team in order to keep up with demand. This can be one of the key issues for companies using QuickBooks since Enterprise Solutions has a limit of 30 simultaneous users. For large departments, QuickBooks simply can't handle the number of staff members who need to be actively working to handle the company's accounting needs.
Complex Data Projects
QuickBooks is a great tool for simple projects involving your company's data. But as manufacturers grow, they tend to deal with hundreds of customers and thousands of orders, creating a vast inventory of data that needs to be carefully recorded and tracked. QuickBooks doesn't have the functionality to analyze this information using a variety of data points, like industry, products, order size, and location. To do this, you'll need accounting software that is far more sophisticated and versatile.
Data Storage Limits
Speaking of data, QuickBooks generally can't handle the high storage requirements most large manufacturing companies require. As you create and ship an increasing number and variety of products, the amount of data your accounting team needs to be able to access will grow exponentially. Storing data elsewhere will slow down your accounting procedures significantly and can increase the risk of data becoming lost or corrupted.
Compliance Issues
Manufacturers who deal with government contracts and other projects in which compliance requirements are crucial may find that QuickBooks isn't able to meet their needs. This software can't always be personalized to adhere to highly specific reporting rules, which in turn can create extra work for the accounting team while also increasing the risk of incorrect data being recorded.
Finding an Alternative to QuickBooks
In most cases, a highly customizable ERP is better suited to the needs of a large manufacturing company compared to QuickBooks. While QuickBooks may have served a manufacturer well during its early years of growth, it's important to transition to a more robust accounting tool to help the company continue to expand. A cloud ERP like Acumatica from Southeast Computer Solutions offers the versatility you need for invoice customization, limitless data storage, and multiple warehouse locations.
Use this list of potential issues to stay on alert for the time when your company has grown too big for its current accounting tools. Is it time for your manufacturing company to make the transition from QuickBooks to a more sophisticated accounting software? Check out the selection of top-notch accounting products at Southeast Computer Solutions to find the perfect fit for your business needs.
---
We're happy to invite you to join us for a free event!
Attend our webinar and learn how our cloud solutions provide peace of mind enabling clients to focus on their business while the SCS team handles the information technology needed to support it.
Date & Time:
Thursday, October 18

,

2018


11:00 am - 12:00 pm


CLICK BELOW TO REGISTER FOR OUR FREE WEBINAR