Every person and company has charities that are dear to their heart, usually depending on things that affected them in the past. Knowing someone, or being someone, that has been affected by a specific disease, disorder, syndrome, etc. really helps open your eyes to the fight that many people have to endure to save their lives.
After taking a vote on the causes that are dear to our employees' hearts, we found that cancer was at the top of the list. Cancer has affected many of our family members and friends at home; we have also had colleagues here at Southeast Computer Solutions that have been diagnosed with various forms of cancer. This has shown everyone within our work family how difficult and debilitating the disease really gets.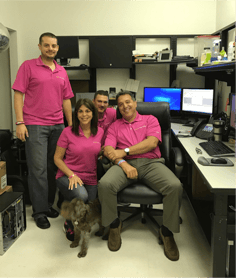 Our bookkeeper, Loren Agrenot, in remission from breast cancer for almost 5 years, says, "Getting breast cancer came as a surprise. After 10 years of having routine mammograms, the lump never showed up. Only once I had an ultrasound did I realize something was truly wrong. From there, I just followed my doctor's orders of eating right, exercising, and drinking lots of water. I continued to persevere by taking things one day at a time. Whether it was a good day or bad day, I decided that I would never give up. In April, it will be 5 years that I am in remission. Make sure you check every month, because you never know."
This October, to help increase awareness, our management team decided that we'll show our support in honor of Breast Cancer Awareness Month by donating to various cancer foundations and wearing our pink Southeast Computer Solutions polo shirts every Friday and for every on-site meeting with customers and prospects.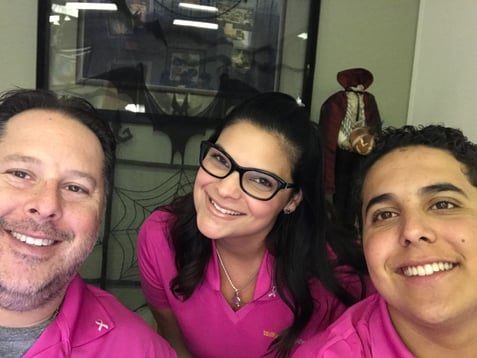 About Southeast Computer Solutions
Southeast Computer Solutions is based in Miami, Florida, and has additional operations in Mexico. For over 30 years, we have positively impacted the success of small and mid-sized businesses with effective business management implementations that improve our clients' operations. We listen, we are accessible, and we care. Learn more by visiting our website or calling 305-556-4697.