One of the great new features Sage X3 introduced with Version 7 is the search function that allows you to look through your data and find relevant information.
Think of this as your search engine inside of Enterprise Management – Sage X3's very own Google, if you will.
Here's how to use search index management in Sage X3.
To enable this search box, you need to go to the administration module and locate the Search Index Management function under usage.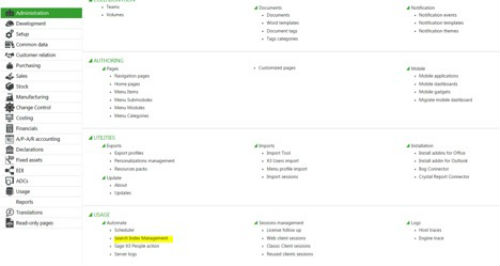 Once in the function, you'll select the folder you want to search and select the 'entities' you want to be able to search.
An entity is a function or object you can index. For example, it might make sense for you to look at the PO entity but not the one for the zip codes.
The first time you do this, it makes sense to check the "delete index before update" checkmark. Then click "update index" and finally, schedule the index update.
Before you can schedule it, however, you need to go to the scheduler function under the same menu block: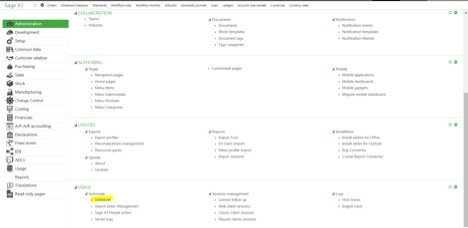 Choose "new" and fill in the form with the necessary information. For example: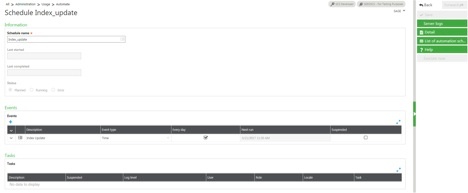 Now, you need to associate this scheduled task with the Search Index Management function.
Open the Search Index Management function and choose to schedule an index update; then, select the index update scheduler you created:

Validate your entry and test that everything works as expected.
First, when you type a few characters, Sage X3 offers a list of potential results in a gray box: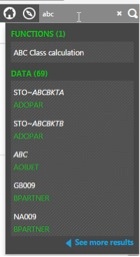 Any of the lines in that gray box can be clicked on to open the record in Enterprise Management.
When you do, you'll see more results, as follows: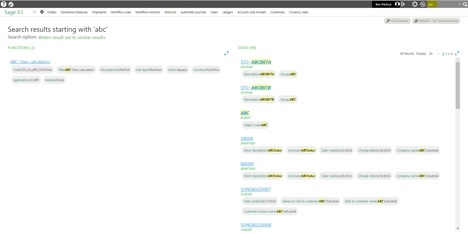 The screen is divided into two parts:
The first part shows the functions that have ABC in their title
The second part shows data in Enterprise Management that has ABC in them
This functionality is useful if you have customer ABCindustrial on the phone asking for the last sales order they placed or if you have a contact name and need to see the way the business partner is set up.
Questions about search index management or anything else Sage X3 related? Contact us – we can help!
About Southeast Computer Solutions
Southeast Computer Solutions is based in Miami, Florida and has additional operations in Mexico. For over 30 years, we have positively impacted the success of small and mid-sized businesses with effective business management implementations that improve our clients' operations. We listen, we are accessible, and we care. Learn more by visiting our website or calling 305-556-4697.