While the internet can help your business reach more customers, it also poses risks. It's a minefield of viruses. Hackers may target your business with phishing emails. When you're not protected online, you could get stuck dealing with expensive IT repairs. Even worse, your customers' confidential information could get stolen. Follow these tips for bulking up your company's online security.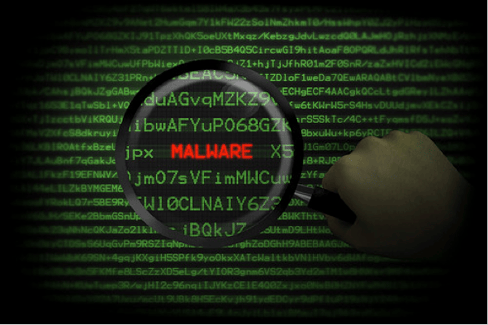 Image via Flickr by Christoph Scholz
If you haven't done so already, make sure your computer network has a firewall up and running. It'll serve as your first line of defense, blocking threats like worms (on websites but not in emails).
You'll also need anti-malware software, which you can find for free or at low cost. This software will protect your computer and mobile devices from viruses, spyware, adware, Trojans, rootkits, ransomware, and other types of malware. Set it for automatic updates. If you find that the updates slow down the network too much, consider scheduling them for off-peak periods.
Protect With Passwords
Make it difficult to crack your company's passwords. Each employee should have different login credentials. Say "no" when the computer offers to remember passwords on websites. Schedule regular password changes, such as every month or every three months. Use strong passwords. If you have the option to employ two-step authentication for an account, such as your company's Twitter account, it's a good idea to use it.
Another point to consider is infiltration from within. A current or former employee might try to access private company information. It's not a comforting thought, but it does happen. Don't store your passwords on paper or in an electronic document where they could easily be stolen. Instead, try using a password manager.
Have a Company Security Policy
Knowledge is one of the best defenses against cybercriminals. Having a security policy will help your employees stay on the same page as you. Are there certain applications they're not allowed to use? What are the guidelines for internet use? What company information is too sensitive to share on social media? What are the consequences for those who break the rules? These are just a few questions to think about when writing up your security policy.
You may also want to have a policy for personal devices. Some companies don't permit mobile devices in the server room or other confidential areas. If you want to block access to particular websites, consider using URL filtering. Additionally, keep in mind that USB drives can accidentally transfer malware.
Read With a Critical Eye
Hackers don't succeed just by writing code — they're also good at tricking people. Use a spam filter to reduce phishing messages. If a suspicious-looking email comes through anyway, do not respond or click any of the links. Delete it, and add it to the list of emails to block. Watch out for pharming, too. Double-check the URL when visiting any e-commerce or social media website to ensure it's legitimate.
The internet may be full of security threats, but you can still keep your business safe. Just follow these tips for using the right tools and following smart security practices.
---