In an increasingly tech-savvy world, business software is becoming less of an option and more of a requirement to keep your company competitive. But with countless software options available, it may be difficult to decide which ones are best suited to your business needs. Whether you want to update operations at a business that's been around for years or you're starting up a brand-new enterprise, use the following tips to decide which software your business needs and how to integrate it into your daily operations.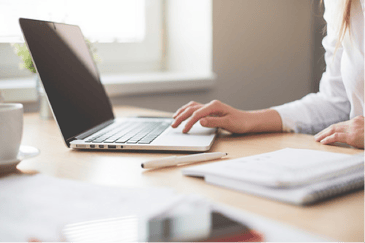 Image via Flickr by perzonseo
What are the areas that have proved to be stumbling blocks for your business? You may need a more efficient way of managing payroll, or perhaps your business is struggling to handle project management. Make a list of the priorities for increasing operational efficiency to determine which type of software will be the best fit for your business.
Create a Budget
Set aside the funds available for new software so that you have a set limit for what you can spend. Be sure to take into account any ongoing service or subscription fees that will accompany the software you choose. Keep in mind that some of the most recommended software choices may not be right for your needs, especially if you run a smaller business. You may be able to save money with a less expensive software option that delivers only the features you'll actually use on a regular basis.
Choose Your Software
Narrow down your list of the top software choices that meet your business needs. Consider various factors when making your final decision, including specialization for your business type, the depth of the product line, support for the product, and longevity. The right choice will have the features you need along with the potential to expand with additional services and products as your business grows.
Ensure Compatibility
One of the issues that many businesses owners don't foresee when upgrading to newer, better software is incompatibility with their existing hardware. If you have outdated computers, operating systems, and servers, the new software may not work correctly. Be sure to check for compatibility before purchasing any new software for your business. If you don't have an in-house IT expert who can assist with this step, consider hiring a Southeast Computer Solutions consultant who specializes in IT support services.
Train Your Employees
Create a timeline for transitioning to the new software you've selected. For certain types of software, you may find a logical time to switch over, such as moving to new accounting software at the beginning of the fiscal year. Invite all employees who will be using the new software to a formal training session and supply them with instructional manuals and directions for reaching out for software support. Find out how to migrate your existing data to the new software and make sure that employees know how to access this data when needed.
Need help finding the right software solutions for your business? Consider partnering with Southeast Computer Solutions to get the help you need when it comes to making your company a more tech-savvy operation to ultimately streamline your processes and grow your business.
---
Talk to Us About Sage Software Support
About Southeast Computer Solutions


Southeast Computer Solutions is based in Miami, Florida, and has additional operations in Mexico. For over 30 years, we have positively impacted the success of small and mid-sized businesses with effective business management implementations that improve our clients' operations. We listen, we are accessible, and we care.Learn more by visiting our website or calling 305-556-4697.