Enterprise resource planning (ERP) systems are a valuable tool for managing the complexities of modern business management. However, you can't fully appreciate the capabilities of these systems without proper planning, implementation, and training. That's why Southeast Computer Solutions offers comprehensive ERP software training that will help you get the most out of your products.
The Implementation Cycle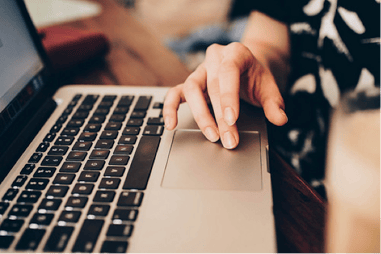 Image via Flickr by marcoverch
While any business can independently research and select ERP software solutions, there's a clear benefit to working with a company like Southeast Computer Solutions. We take an active role in the selection and implementation process to help ensure that you have the right products and services for your unique operational needs.
We handle the entire implementation cycle for new business software. This begins with software selection. We provide a wide range of solutions that you can customize to fit your industry and perform a needs analysis, evaluate your situation, and offer appropriate recommendations. We will then walk you through the selection and installation process. This includes all the details of configuring your software properly, migrating data, and finally, training your employees.
Understanding Your Software Solutions
Southeast Computer Solutions provides ERP software training specific to our products. Every product line has its own training program. This ensures that you're free from boilerplate educational programs. The training that your employees receive is tailored to the tools and processes that are in place within your chosen software program.
Software Training Locations
Software training is available in our comfortable classrooms at the Southeast Computer Solutions training center in Miami, Florida. You can schedule a training retreat for your employees and dedicate time to thorough training and detailed implementation tasks. If you would prefer on-site training, we also offer this in both individual and group settings. Our customizable solutions are designed to work around your schedule and deliver your employees the information they need as efficiently as possible.
The ERP Software Training Process
The ERP software training process is customized to your company. All of our clients receive an extensive training program that covers all aspects of your chosen software solution. We make sure that you're not left using only a small percentage of your software's capabilities. We dive deeper so you can get the full functionality from every system.
A typical ERP software training course for a program like Sage & Acumatica will cover:
System navigation.
Information on common terms, item classes, and units of measurement.
General ledger transactions, including intercompany transactions.
Accounts payable and accounts receivable processing.
Sales order and purchase order processing.
Cash management procedures.
Inventory management and related transactions.
Manufacturing processing, including work orders, material issues, and labor entry.
Business insights.
Report generation.


We reinforce our lessons with a review and lab assignments at the end, so your employees will best internalize the information that they've gathered.
If you're implementing a new software solution with us, make sure you ask about our training solutions and set up the session that works best for your business. In-depth ERP software training is the final key that will enable you to take full advantage of your new products.
---