When you're starting a new business, you have a number of tasks on your to-do list. Finding the right software to help you achieve success and stay organized is one of the most important tasks for e-commerce business owners. E-commerce refers to selling products online, and e-commerce software must allow customers to select products, process payments, and work with other operations of a company. Finding the right software will put your e-commerce business on the path to success.
What Questions Should You Ask?
Before you sign a contract or purchase software, you want to ask the right questions. Consider the types of products your business will sell, as well as which features of e-commerce software are most important to your online presence. Setting a budget will also help you rule out some of the e-commerce software options designed for enterprise customers and large businesses since they will likely fall outside the budget you've set. Even with a modest budget, your business can afford software that offers the features needed for a user-friendly experience.
Compare E-Commerce vs. Shopping Cart Software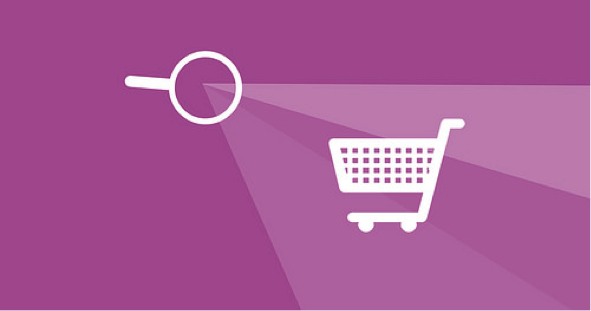 Image via Flickr by Joe the Goat Farmer
Almost every online shopping site has the option to add products to a shopping cart or bag. This functionality is important when you're setting up your e-commerce business as your customers will look for the option to store their products somewhere as they browse the site. Some software programs are marketed as shopping cart software, but these options are similar to e-commerce software programs. Both allow you to launch, manage, and run an online store, as well as process payments.
The benefit of e-commerce software is that it provides more of an all-in-one solution with features to host and design your website, market your business, protect customer information, and set up a storefront. Shopping cart software is simpler and works well if you already have a website set up and you simply need to create a virtual storefront and process payments.
DO YOU WANT TO LEARN MORE ABOUT
ACUMATICA CLOUD ERP?
Consider Storage Solutions
With more data moving to the cloud, online business owners don't need much more than a computer to get started. A cloud-based e-commerce software solution can be helpful if you're running a smaller business and need access from anywhere. Options include infrastructure as a service (IaaS), which will include server space to store customer data, files, and email communications, as well as platform as a service (PaaS), such as Google Apps.
Accounting and payment processing platforms are typically sold as software as a service (SaaS) options, which may come with support and other resources.
Try Your Options First
Many software providers offer free trials of their systems to encourage potential customers to buy. Before you make a decision, request a free trial to try out the software and make sure it has the features and capabilities you need. You don't want to worry about signing a contract for software that can't handle the needs of your e-commerce business.
With Acumatica, for example, you can manage more of the workflows and processes that relate to running your business successfully. This business management solution is flexible, works with small and large businesses, and is a cloud-based solution. Choose the next generation business management solution to grow your company and operate it more effectively.
---
The Best in the Industry
Acumatica's recent industry recognition – PC editor's choice; Codie best cloud ERP; SaaS awards; best cloud ERP – plus their unprecedented growth make us excited to continue working with this software. For more information, contact us today.



About Southeast Computer Solutions
Southeast Computer Solutions is based in Miami, Florida and has additional operations in Mexico. For over 30 years, we have positively impacted the success of small and mid-sized businesses with effective business management implementations that improve our clients' operations. We listen, we are accessible, and we care. Learn more by visiting our website or calling 305-556-4697.