Looking for streamlined solutions to help manage your workforce? Consider using Sage Business Cloud People to get a leading global HR and people management system that helps you attract and retain talented employees. Also known as Sage People, this system offers a number of incredible benefits that can help your company succeed. Learn more about how you can make your workforce more efficient, more productive, and more satisfied with Sage People.
Manage Thousands of Employees at Once
Sage Business Cloud People is ideal for medium-sized, multinational organizations. It can manage up to 5,000 employees and can be implemented quickly and easily. Even with so many people to manage, this software gives you instant and complete visibility of your global workforce. Helpful analytical tools help you to gain data insights at a glance so you can make smart decisions for your business. Many growing companies love Sage People because it instantly offers advanced people management tools while still featuring the scalability they need as they hire more employees over time.
Increase Productivity in All Departments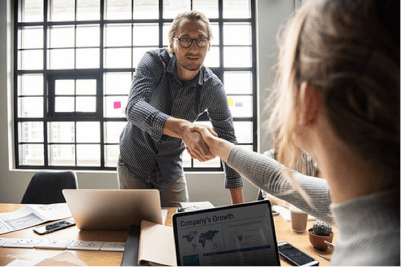 Image via Flickr by Rawpixel Ltd
Sage People does more than just streamline your human resources department. It also makes it easy to automate key tasks and workflows across all areas of your business. Multiple departments can benefit from the people management tools included in this software, including accounting, payroll, scheduling, and more. Managers can use Sage People to set objectives for their direct reports and follow up on tasks and goals. This one system can have positive ripple effects throughout the entire organization. And since it's so easy to use, you won't have to do extensive training to get your staff on board.
Improve Employee Satisfaction
Even if your company is highly efficient, success will remain out of reach if you can't retain top talent. Fortunately, Sage Business Cloud People makes it easier to create a positive workforce experience. From creating job openings and hiring plans to customizing performance management solutions, Sage People makes it easier to find great candidates and help employees succeed. The easy-to-use system also keeps information about attendance, compensation, and benefits organized and accessible at all times. Employees can log in to view this info so they feel empowered rather than feeling as though they're being kept in the dark.
Enjoy Cloud-Based Functionality
One of the greatest benefits of working with Sage Business Cloud People is the ability to access information anywhere, anytime. Because it features cloud-based functionality, Sage People can be used on any device. It's ideal for busy employees who are constantly on the go, sometimes even traveling internationally. And since Sage People has the ability to support different currencies and currency exchange rates, country holidays, languages, and payroll tax laws, they'll never miss a beat no matter where the job takes them.
If you need to take your business to the next level of success, it's time to implement Sage Business Cloud People. This human resources tool can revolutionize the way your business works and help you to maintain a highly talented and satisfied workforce. Contact Southeast Computer Solutions to learn more about this exciting product.
---