Businesses can now get one of the top tax compliance automation software options for businesses at the tap of a finger. The arrival of Avalara TrustFile on the Amazon Marketplace Appstore has made a robust accounting tool even more accessible for business owners who sell on Amazon. Learn more about what makes this software such an incredible resource for businesses and how to get it on the Amazon Marketplace Appstore.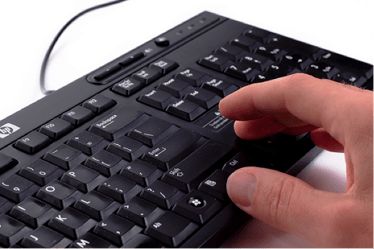 Image via Flickr by Dave Dugdale
Tax compliance can be a major issue for businesses that list their products for sale on Amazon. Managing sales tax filing from Amazon profits can be a time-consuming task when you don't have the right software. That's why Avalara TrustFile is such a great tool for businesses. This powerful accounting software makes it easy to take care of tax-related data and have the right information available for compliance needs.
According to Marshal Kushniruk, Avalara's EVP of Global Business Development, "Avalara is committed to helping businesses that sell on Amazon better manage the complexities of filing sales tax and stay compliant. As online sellers continue to face a more challenging sales tax compliance landscape, Avalara will continue to focus on automating and simplifying one of the most onerous, time-consuming aspects of small business ownership."
Avalara TrustFile Features
Avalara TrustFile offers versatile software that has incredible functionality for today's e-commerce needs. Here are some of the key features of this business tool:
Filing reminders that help to avoid late fees
Automatically prepared returns that can be filed with a single click
Options to easily file in multiple locations or for multiple clients
Integration capabilities with other accounting software
Ability to accept CSV data files through manual uploads
Static pricing with no hidden fees, regardless of monthly sales volume
Access to a sales tax coach and Avalara's expert support staff
While Avalara TrustFile is one of the top options for Amazon sellers, this software also offers easy compatibility with other sales and accounting platforms, such as Big Cartel, eBay, FreshBooks, QuickBooks, Shopify, and Square.
Avalara TrustFile for Amazon Marketplace
Amazon Marketplace is now one of the best places for businesses to get their products in front of customers. It's a competitive space, so businesses need to be able to manage their products effectively. The Amazon Marketplace Appstore offers helpful applications for businesses trying to expand their business through Amazon sales.
The addition of Avalara TrustFile to the Appstore makes it much easier for businesses to automatically track their sales in the Marketplace. Rather than having to export and analyze data elsewhere, it's all handled automatically in the app. Amazon sales data can be directly connected to not only your online store but also your Amazon Seller Central account and your accounting software.
Don't make sales tax more complicated than it has to be. If you're a business listing products for sale on Amazon Marketplace, it's time to get Avalara TrustFile to simplify your accounting and sales tax needs from Amazon sales and ensure that your company is always in compliance with regulations.
---
About Southeast Computer Solutions
Southeast Computer Solutions is based in Miami, Florida, and has additional operations in Mexico. For over 30 years, we have positively impacted the success of small and mid-sized businesses with effective business management implementations that improve our clients' operations. We listen, we are accessible, and we care. Learn more by visiting our website or calling 305-556-4697.