Enterprise resource planning (ERP) tools give businesses well-rounded functionality so they can easily manage distribution, manufacturing, logistics, and more from a single system. While you can find both on-site and cloud-based solutions, the benefits of using the cloud are particularly noteworthy. Consider these compelling reasons to switch from a more traditional on-site ERP to one with the features and functionality of cloud connectivity.
Real-Time Collaboration and Data
When your resource planning tools are housed in the cloud, information is synced instantly across all access points. This allows for optimum collaboration, particularly when you have remote employees accessing your data. Whether you're inspecting the shelf-life of sensitive chemical components, or you're checking on inventory allocation, real-time information is crucial. With a cloud-based system, you don't have to worry about whether you're looking at the most recent version of a database because everyone in the company can work from a single shared file.
Constant Accessibility
By using a cloud-based ERP, you can access essential functionality anywhere you have an internet connection. You're no longer tied to the office during your workday. You can send a product quote from the coffee shop or process invoices while you're on the road meeting with clients. Enhanced accessibility allows you to respond to your customers' needs quickly and efficiently, providing the high level of customer service that discerning clients are coming to expect from their vendors and service providers.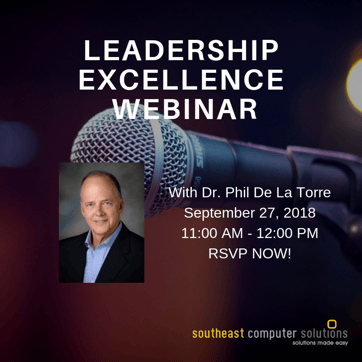 Fast and Flexible Functionality
When your ERP solutions are based on-site, you're forced to build in-house systems using a paradigm that will hopefully last long enough to justify the cost put into it. Cloud-based systems are typically faster, as you're not responsible for providing the necessary processing power to keep everything running.
Cloud ERP systems are also designed for flexibility. Acumatica is easily customizable, so you can set up efficient processes that are unique to the way you want things done. If you decide to make a change later, simple adjustments are readily accessible within the framework of the system. Scalability is built-in as well. You don't have to upgrade to a new system or worry about installing more on-site data storage systems. Scaling is as simple as a few clicks.
Enhanced Customer Service
The real-time updates afforded by a cloud-based ERP system are a life-saver for customer service professionals. Forty percent of online shoppers check an item's order status daily while waiting for it to arrive, and a third will contact customer service if non-urgent items are even a day late. Having transparency into the order fulfillment process equips customer service representatives to provide clients and consumers with the information they need. Being able to provide consumers with the details they're after will help you build loyalty and create valuable, lasting relationships with your clients.
Acumatica gives you a completely customizable way to approach your essential everyday activities. With solutions tailored to the distinct needs of specialized industries like chemical manufacturing, pharmaceuticals, and more, you can create the streamlined solution you need.
---
About Southeast Computer Solutions
Southeast Computer Solutions is based in Miami, Florida, and has additional operations in Mexico. For over 30 years, we have positively impacted the success of small and mid-sized businesses with effective business management implementations that improve our clients' operations. We listen, we are accessible, and we care.Learn more by visiting our website or calling 305-556-4697.